"Monozukuri" process
By simulation analysis, we realized visualization of plastic processing.
We aim to integrate the technology and analytical technology (metal forming process simulation technology) cultivated by us and improve the accuracy of plastic working while comfiming consistency and validity then realize proposal of advanced forging technology to customers in a short period of time.
We also do everything from mold design to inspection tool design for mass production.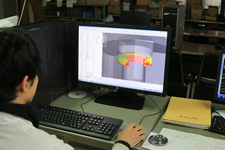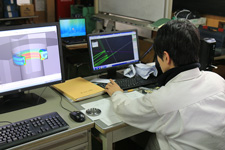 ①Analysis by simulation(Visualization of plastic processing)
Based on the product drawing requested by the customers, we proactively verify defects with the latest simulation analysis software and propose the optimum shape.
②Process design
Based on analysis data, we design the proper process for mass production.
③Mold design
We design metal mold and mold assembly diagram based on process design
④Design of inspection jig and tools
We design judging machines which is necessary for mass-production shipment and jigs and tools for production improvement.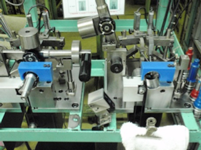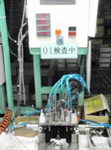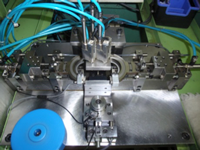 We manufacture the molds based on the designed process and make prototypes.
We verify the prototype that we made and produce the necessary inspection jigs and tools for mass production.
①Mold production
We are trying to shorten delivery time and reduce mold cost by self-manufacture.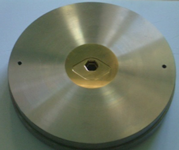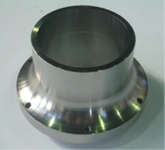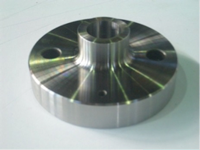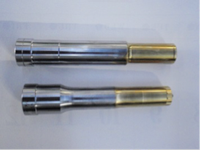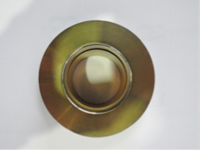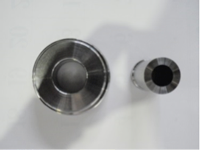 ②Prototype production
We make prototypes using molds. We conduct comparative verification with analytical data and extract problems.
③Inspection jig and tools production
For mass production We manufacture inspection jigs and tools in order to improve stable quality and productivity.
We are producing in an integrated production system from cold forging to precision machining.
By utilizing cold forging technology and cutting technology which can handle the products of various shapes, we can achieve stable quality and high productivity.
①Forging process
We are equipped with annealing ~ shot blast ~ bond processing line.
We are good at processing long objects by hydraulic press of long stroke.
We are doing rational processing by transfer press.
We have introduced a double-acting servo press, which enabled us to greatly shorten the process.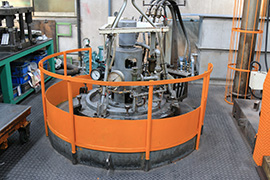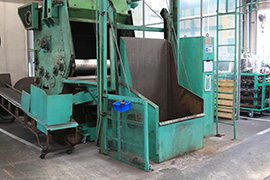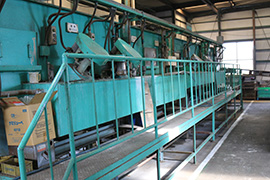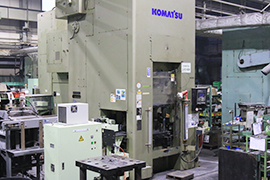 ②Machining process
We are doing precision work in NC lathe and machining center.
Besides various product processing is possible by flat polishing, barrel polishing, friction welding, shaving processing, rolling, broaching processing.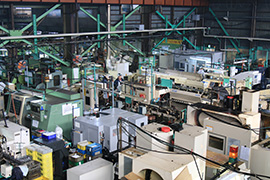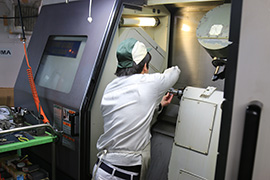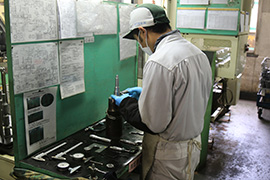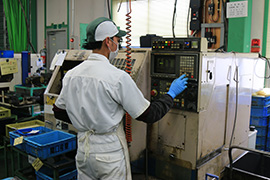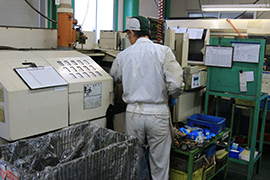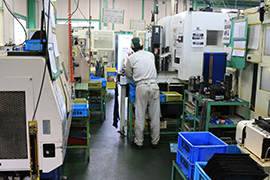 Strict quality check, we provide high quality and reliable products.
We also introduce the latest three-dimensional measuring instruments and roundness / cylindrical shape measuring instruments to guarantee the quality of products finished with mass production line.